College of Discovery, Creativity and Innovation brings the Undergraduate Research Initiative to UCalgary. The initiative will advance undergraduate research experience across our academic community.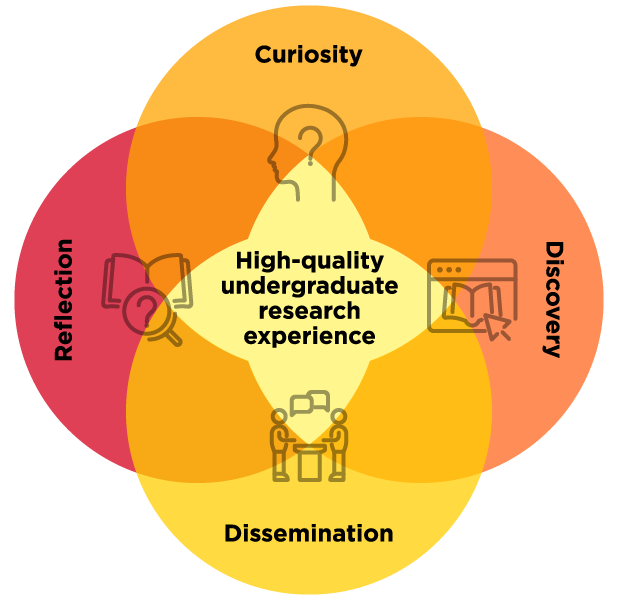 What is undergraduate research?
Undergraduate research is a mentored investigation evolving a researchable question or questions conducted by an undergraduate student or group of students.
It can result in an original contribution to a field of knowledge or provide an opportunity that substantially develops students' autonomy and skills in conducting research, scholarship, or creative expression.
High-quality undergraduate student research experiences:
Evoke students' curiosity
Engage students in the process of discovery
Ensure there is an opportunity for students to disseminate findings
Extend student learning through critical reflection
Why are undergraduate research experiences beneficial?
If you're a student, engaging in undergraduate research can play a pivotal role in your professional and academic development and further develop your skills: 
Go in-depth on a subject of interest to you
Collaborate with researchers, experts, and practitioners
Develop your problem-solving abilities and grow your resiliency
Sharpen your critical thinking and analytical skills
Hone your autonomy and sense of self
Clarify your career interests and expand possibilities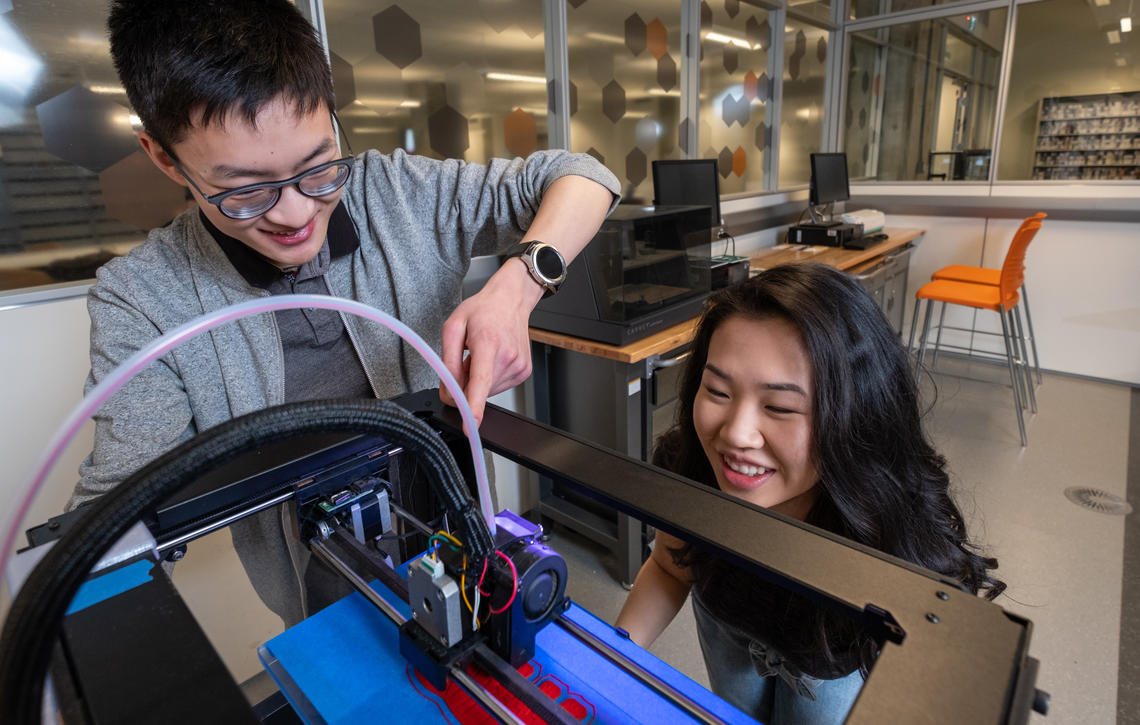 Undergraduate Research Initiative Framework
The Undergraduate Research Initiative will focus on three areas: curricular course-based undergraduate research experiences, non-curricular undergraduate research experiences, and undergraduate research events, engagement and outreach in partnership with academic units, the Vice-President Research portfolio and the Students' Union.
Curricular Course-Based 
Curricular course-based undergraduate research experiences are academic courses that have been designed to include a significant research component. At UCalgary, our focus is to explore the possibilities for incorporating research into the curriculum for high enrolment first- and second-year courses.
Non-Curricular
Non-curricular undergraduate research experiences include programs and activities that occur outside of academic courses. In our context, it includes the Program for Undergraduate Research Experience (PURE), resource development, research seminars and more. 
Undergraduate Research Events, Engagement and Outreach
This involves events and activities to engage students in undergraduate research and celebrate their success. Examples include Hackathons, boot camps, festivals, and an undergraduate research symposium. 
How we are advancing undergraduate research
Build networks and share knowledge
Build and network connections with faculty members and units across campus, including a web presence and an undergraduate research portal. 
Develop resources and programs
Develop undergraduate research experience learning resources and programs including open-access video modules, a faculty guide, a community of practice, workshops, and a micro-credential. 
Curricular and non-curricular UREs
Deliver a revised and unparalleled Research on Global Challenges course and support an increasing number of course-based undergraduate research experiences across multiple faculties. Nurture opportunities for community-integrated undergraduate research. 
Communicate impact
Evaluate and communicate the value and impact of undergraduate research across program and activities. Recognize and celebrate faculty and student achievements and collaborations with industry, community, and other external partners