About the Taylor Institute for Teaching and Learning
The Taylor Institute for Teaching and Learning is dedicated to better understanding and improving student learning. It is both a building and a community that extends well beyond the building's walls.
The Taylor Institute brings together undergraduate inquiry and teaching and learning development and research under one roof. It supports building and sharing teaching expertise, integrating technologies and conducting inquiry to enhance student learning.
Through the College of Discovery, Creativity and Innovation, the Taylor Institute enables undergraduate students to conduct interdisciplinary research and inquiry-based and experiential learning.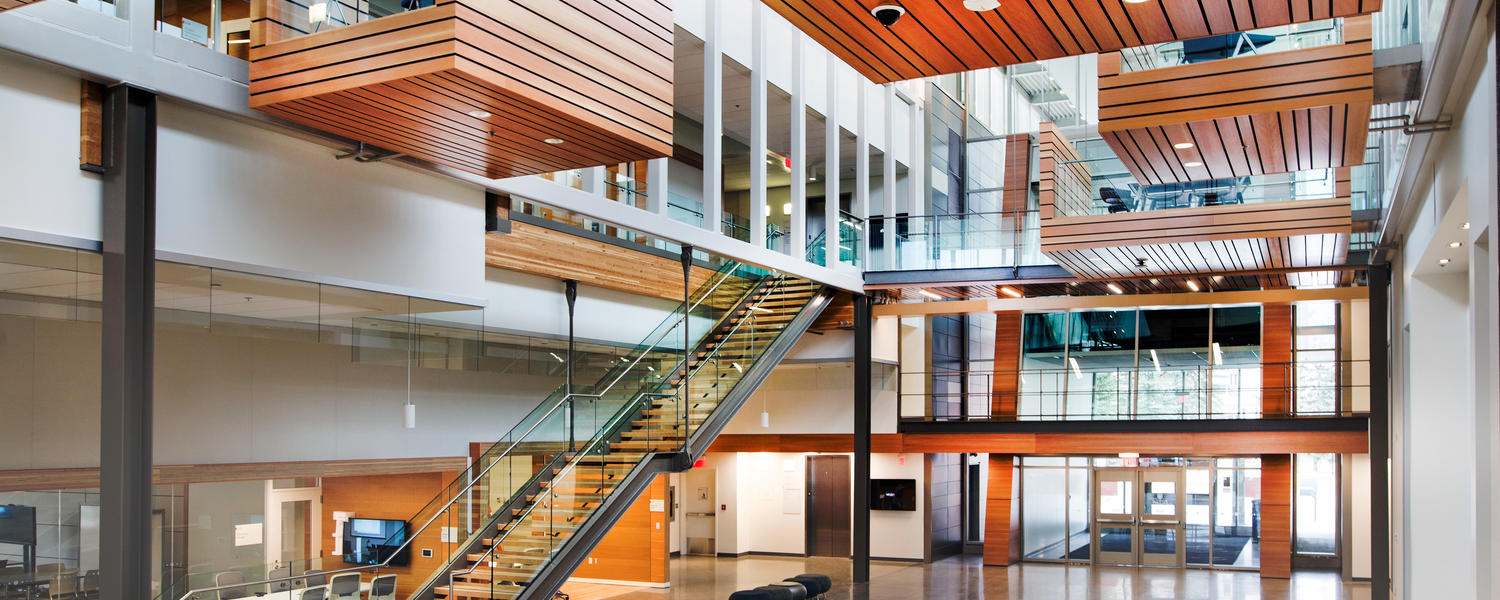 The groundbreaking building
The Taylor Institute is the first building in Canada dedicated solely to improving postsecondary teaching and learning. It was designed with three guiding principles: flexibility, transparency and collaboration. It features three dynamic learning spaces that allow instructors to experiment. On the south side of the atrium, the forum features retractable seating that allows it to convert from a flat-floor learning space to a 340-seat public lecture space.