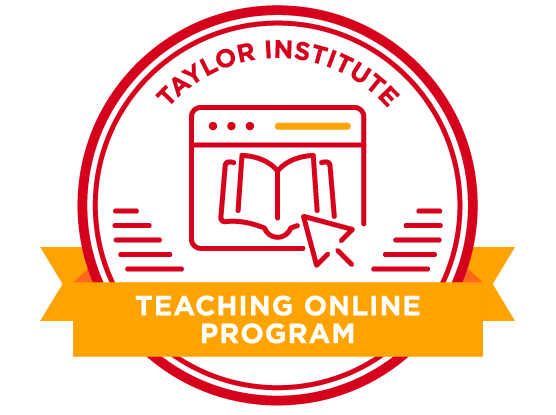 The Teaching Online Program (TOP) is an immersive, online professional development program delivered entirely online using D2L and Zoom. Develop a research-informed approach to your online teaching practices. Build confidence in navigating asynchronous and synchronous learning environments, exploring best practices for online teaching and learning, and collaborating with your peers to explain and expand your learning.
The program is comprised of one workshop and a final online project over the span of two weeks. On the first day of the program, you will be invited to a synchronous introduction to the course session on Zoom to meet your instructors and classmates. The remainder of the program will be delivered in D2L where you will work through the program as a cohort, asynchronously, exploring a variety of strategies and technologies for designing and enhancing online learning while contemplating how online teaching and learning relates to your own context.
This program is open to academic staff, graduate students, postdoctoral scholars and staff at the University of Calgary.
At the end of the program, you will begin to: 
Demonstrate knowledge, skills, and dispositions informed by research and practices of online learning in higher education. 
Investigate student-centered online learning within the context of their own discipline 
Select existing media and methods to meet specific student learning needs for a course they are developing or teaching 
Plan, design, and carry out projects addressing student learning needs online 
Engage in discussion as a community of learners to explore and construct concepts and relationships by solving unstructured real-world problems 
Develop an awareness of the complexity of online pedagogy and how this might influence your analyses and interpretations of online teaching and learning practice