Ready for Research
Get a digital badge — or micro-credential — for completing five workshop sessions that will prepare you to confidently participate in research within your undergraduate studies.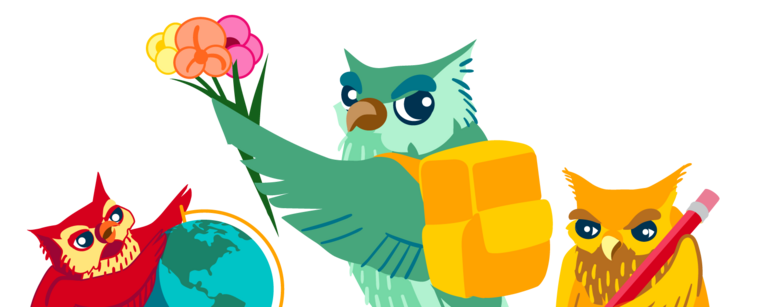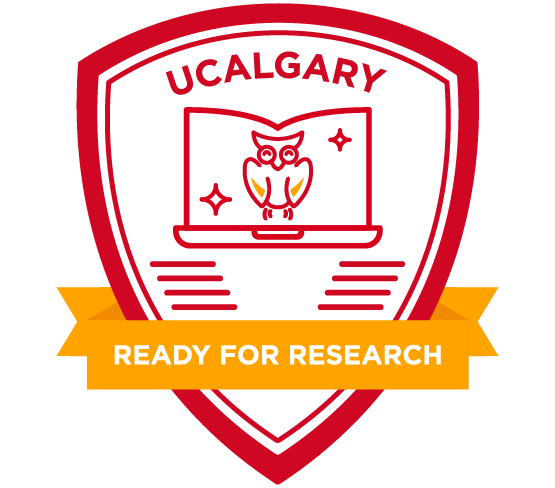 The Ready for Research badge will prepare you to confidently participate in research within your undergraduate studies. This badge is a blend of online and in-person workshops, allowing you to choose between various learning activities to match your personal interests. Participating in this badge will help you discover undergraduate research opportunities on campus and create a plan to get involved with the research you are truly passionate about, enriching your undergraduate experience.
Instructor: Dr. Kyla Flanagan, PhD, Academic Lead
College of Discovery, Creativity, and Innovation
Program details
This badge program is open to all undergraduate students at the University of Calgary. In order to receive the badge, you must register and participate in one required workshop, as well as four out of ten optional workshops.
You will learn to:
Build your understanding of what undergraduate research involves while developing an appreciation and respect for diverse ways of knowing, doing, and practicing research across campus.
Understand the many undergraduate research opportunities available to you at UCalgary and develop some strategies to get involved.
Understand the numerous skills you can develop through a research experience and begin to develop a reflective research practice by exploring your interests and goals and formulating a research journey plan to support your next steps.
Required workshops
Students are required to attend and reflect on the following one workshop:
Facilitators: Dr. Kyla Flanagan, Ph.D.
Method of delivery: Online
Date: Week of October 2
Undergraduate research is a category of experiential learning that provides students with high-quality research experiences that intentionally evoke students' curiosity, engage students in the process of discovery, ensure there is an opportunity for students to disseminate findings, and extend student learning through critical reflection. When students engage in this type of hands-on learning, they develop skills like working effectively with others, solving complex real-world problems, and acquiring work-related knowledge and skills. In this session, students will explore different research paradigms and how undergraduates can participate in research at UCalgary.  
By the end of this session, you will be able to:
Define undergraduate research and describe where undergraduate research can occur 
Describe what a micro-credential is and list the requirements to earn the Ready for Research micro-credential. 
Identify your current abilities in terms of research skills and identify skills you would like to develop through this micro-credential. 
Identify areas of research interest and start to develop a plan to engage in research and create a SMART goal concerning research and the Ready for Research micro-credential 
Optional workshops
Students will select four out of the following ten workshops in the series.
Please note: These workshops might change from year to year to provide students with contemporary themes and based on the availability of facilitators.